---

Buyers
---

Sellers
---

Finance
---

Home Improvements
---

Moving
Facing Foreclosure
Foreclosure is a process in which a lender attempts to recover the amount owed on an outstanding property loan once there is a default of payments. This is usually done by selling or taking ownership (repossession) of the property. The foreclosure process begins once the lender files a public notice of default (NOD), or in some states a lis pendens (LIS).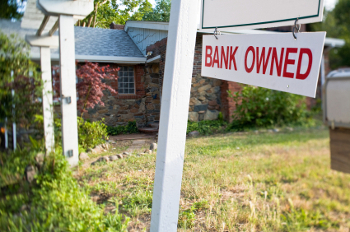 Once an NOD is filed, the property officially enters a grace period known as pre-foreclosure (length determined depending on state). Pre-foreclosure offers the borrower an opportunity to do several things before the property is repossessed and/or sold, and ultimately reported on their credit history. Contact Us to discuss your best course of action.
1. The borrower can reinstate the loan by paying off the default amount plus fees.
2. The borrower may negotiate a Loan Modification with the existing lender.
3. The borrower can sell the property to a third party and pay off the outstanding loan(s).
Once the pre-foreclosure period has ended and the loan remains outstanding, the bank then repossess the property to secure the loan. Usually, the lender takes ownership of the property with the intent to re-sell.
Local foreclosure laws will differ from state to state. Some states follow non-judicial foreclosure procedures and others require the lender to sue the borrower before taking ownership of a property in default.
1. The First 30 Days
Your troubles actually begin as soon as you miss the first payment. Some lenders may not contact you until a second payment is missed, however the initial late payment and every succeeding delinquency will be reported on your credit. Each time you miss a payment, your credit score depresses and the lender tacks on late fees, which are in addition to your delinquent payment(s).
If you intend to repay missed payments, the sooner you contact your lender, the better. Most lenders will work with you as a measure of protecting their own investment, and are likely to reconsider the foreclosure process if you make efforts towards righting your delinquency.
Many lenders today offer several solutions (depending on the validated circumstances) for people who have fallen behind on their payments including:
Temporarily reducing and/or waiving payments

Adding the unpaid balance to the principal of your loan, which may increase your payments or extend the loan term to cover the deficit

Setting up short-term repayment plans
2. 90 Days
As soon as you become 90 days delinquent in your payments, the bank can file an NOD. Some lenders may take longer to file depending on their individual procedures and/or your current work out progress. The lender will also send you a letter stating that the foreclosure process will initiate if you do not make good on your delinquent payments.
3. Another 90 Days
Again, foreclosure regulations vary from state to state. Once the NOD is filed, borrowers typically have another 90 days before the lender files a notice of sale (NOS) to repay the delinquent payments, late fees and any legal fees the lender has incurred. At this time, if you are able to repay the delinquency in full, some lenders will re-instate your loan while others may insist that you re-finance with another lender (which will be challenging due to negative results already on your credit report).
4. Your Final Options
If a loan modification or refinance isn't possible, your final options are as follows:
• Sell the House
A quick sale (before the NOS) could be your best option if you have enough value in your home to pay off your mortgage in full. You'll preserve what's left of your credit score and possibly walk away with some equity (cash), leaving you in a better position should you want to purchase another property in the future.
• Offer the Deed
If you cannot payoff your loan with the sale of your property, but are not severely delinquent on your payments, you can propose giving the lender the deed to your home in return for being released from your loan. Some lenders will agree to this in order to limit further legal costs, which are commonly associated with foreclosures, from being incurred. Lenders may require you to make a serious effort towards selling your home before they will consider taking a deed in lieu of foreclosure.
• Negotiate a Short Sale
A better option than foreclosure, short sale can be a solution for paying off your loan if you owe substantially more on your home than it's worth. You must negotiate with the lender to accept less than is owed on your outstanding loan. You effectively sell the property for what you can get, and the lender agrees not to go after you for the deficit.
It is important to understand that a short sale can still damage your credit score, often appearing as a "settlement" which indicates that you paid less than you owed. You could also be presented with a tax bill for the unpaid debt, which is generally considered as debt forgiveness, or income to you. An experienced attorney may be able to avoid, or at the least minimize these consequences, so consider getting professional (legal and/or accounting) help.
This is a stressful time for many families. A REALTOR® can certainly help you make the best of this situation. If short sale is an option you are considering, a seasoned REALTOR® should be part of your professional team. When interviewing potential agents, be sure to inquire about their experience with short sales and find out if they hold any designations for buying and selling distressed properties.
• Proceed with Foreclosure
Educate yourself with professionals. Foreclosure is usually the worst option and in some states, lenders can take you to court for any deficit between the outstanding loan and what the home sold for during foreclosure. Regardless of worst-case scenarios, you are not alone and the damage to your credit is not permanent. If your financial situation should improve, you may be able to get another loan, with a reasonable interest rate, in a few years.
This information is meant as a guide. Although deemed reliable, information may not be accurate for your specific market or property type. Please consult a Legacy Realty agent professional for more information on making a written offer.