---

Buyers
---

Sellers
---

Finance
---

Home Improvements
---

Moving
Buying a Short Sale
This is a stressful decision for many families; however, a short sale may be the best solution, short of foreclosure, for homeowners who owe more on their properties than they are worth. Technically, a homeowner is 'short' when the outstanding loan is more than the current market value of the property. A short sale occurs when the homeowner finds a wiling buyer and then negotiates with the lender to accept less than the full balance of the loan at closing (typically to avoid foreclosure). Once the buyer closes on the property, the property is considered 'sold short' of the total value of the loan. The procedure requires stamina but it can yield favorable results for all. Organization and full disclosure will also help you manage through the process.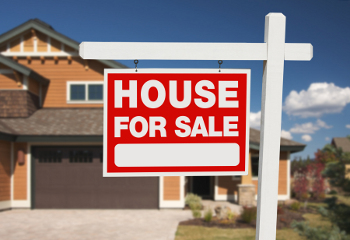 In the past it was rare for lenders to accept short sale proposals. With overwhelming market shifts and changes in corporate policy, lenders have become much more willing to work with homeowners in distress. Since a short sale generally costs the lender less than a foreclosure, it can also be a way for the lender to reduce their losses.
To qualify for a short sale, homeowners must prove all of the following circumstances:
Financial Hardship
A situation is causing the borrower to have trouble affording their mortgage.



Monthly Income Shortfall
Basically the borrower has more expenses than income, which will, or already is, preventing them from affording their mortgage.



Insolvency
The borrower does not have significant liquid assets to allow them to pay down their delinquent mortgage.
Why Buy a Short Sale?
Buying a property in short sale can be a big hassle, so why consider it? Basically it all boils down to the bottom line - you will usually get the property for a (substantial) discount. Lenders may even be willing to offer favorable financing terms in order to move the process along and secure their original investment. Additionally, the owner in default typically plays an active role in the short sale process, which means you will have their cooperation (unlike a foreclosure).
Before You Purchase
When dealing with the short sale process, there are a few things you need to know beforehand:
All offers are subject to approval by the lender regardless of the homeowner's acceptance.

Lenders are likely to have their own appraisers evaluate the property, which may affect the potential bargain.

Each lender follows its own set of (unique) procedures when it comes to short sales, which can make the process confusing and frustrating.

Many lenders require short sales to be "as is" transactions, where credits for repairs are typically not negotiated or allowed.

On average, short sales can take significantly more time to close than a traditional transaction, so patience with the process is absolutely essential.
Working with Representation
Whether you are a first-time homebuyer or experienced investor, it is always wise to work with a REALTOR® when dealing with short sales. The right professional can move you through the process more efficiently, and guide you through the challenges that commonly accompany distressed sale transactions. When interviewing potential agents, be sure to inquire about their experience with short sales and find out if they hold any designations for buying and selling distressed properties.
Making an Offer

An experienced REALTOR® will be extremely beneficial at this juncture in the buying process. Here are some key factors in a successful offer:
Request a written confirmation from the homeowner in default that the lender has received the hardship letter and documents required for a short sale application.

Short sales are commonly multiple offer situations. Be sure to factor into your offer that there is likely to be more than just your offer up for consideration.

Your offer should always be contingent upon the lenders approval within a set time frame.

Use an addendum to outline any contingency terms and conditions. Remember that most short sales are "as is" and a lender will grant few, if any, repair requests.

Even though most short sales are "as is", it is still crucial to conduct a home inspection. You should assess the bargain potential of a property by adding the cost of repairs to your total offer.
This information is meant as a guide. Although deemed reliable, information may not be accurate for your specific market or property type. Please consult a Contact your Legacy Realty agent for more information on making a written offer.