---

Buyers
---

Sellers
---

Finance
---

Home Improvements
---

Moving
Moving
This page is for those people who know they are moving and need some information to help in organizing the process.
Contact your Legacy Realty agent
at any time and we can put you in touch with moving professionals to help you with that part of the process.
Any household move--whether across town or across the world--is a stressful time for all. Even pets undergo anxiety. When your move is finished, give yourself a treat. You deserve it!.
Allied Van Lines - Allied Van Lines is your moving company of choice for your next relocation. With everything you have to think about during your upcoming relocation, you shouldn't have to worry about the actual move itself. Our comprehensive moving services are unparalleled by any other moving companies. You'll be glad to know that Allied not only has the largest moving network in the world, we also have more than 75 years experience that make us exceptionally qualified to help you get through your move smoothly.
American Red Ball - 35 years of experience in managing international moves has earned us a distinguished reputation for exceptional door-to-door service for corporate relocations, families, military and government personnel. The value we offer you centers on single source accountability for your international move, providing seamless service you can trust.
Bekins - Being in the Moving and Storage Industry we understand your needs in a competitive market. After more than 120 years in the moving business, our people are what make Bekins Moving & Storage and United Van Lines the proud companies we are today. Companies that are truly different from the rest.
North American Van Lines - Established in 1933, North American Van lines is a world leader in relocation. With more than 500 agent locations throughout North America, we're here to serve your needs... wherever "here" is for you.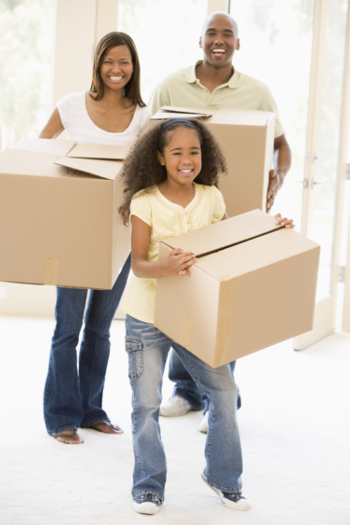 U-Haul - U-Haul International, Inc. is an American equipment rental company, based in Phoenix, Arizona, that has been in operation since 1945. The company was founded by Leonard Shoen (L. S. "Sam" Shoen) in Ridgefield, Washington, who began it in the garage owned by his wife's family, and expanded through franchising with gas stations.
Air Animal - Our family-owned pet relocation service was founded in 1977 in Tampa, Florida, by Dr. Walter Woolf, a licensed veterinarian, and his late wife Millie. Since then, we have grown into one of the most comprehensive and well respected pet shipping companies in the U.S.
Center For Mobility Resources - Discounts on Moving
Moving an Aquarium - Information on how to move your fish or aquarium life.
U.S. Postal Service Mover's Net - Tips and other useful information
U.S. Postal Service Address Change - On-line change of address
How Far Is It - Distance calculator from here to there.
Moving to Canada - Your relocating resource for moving to Canada.
Start well in advance of the moving day and avoid the last minute packing, rush, and strain

Use only boxes with lids. This allows better packing of the moving truck and greatly reduces the possibility of damage.

If necessary, purchase boxes and packing materials from a moving company. Use linens and towels to cushion fragile items

Label all boxes with a list of contents, and which room they will be moved to in your new residence. If a box has fragile contents, boldly mark the outside of the box "FRAGILE". Label both the top and the side of each box.

Leave clothes in drawers.

Use about four inches of crumpled paper in the bottom of every box loaded with fragile items. Wrap each item individually and add paper cushioning around it.

Wrap plates, saucers and china individually, then bundle in groups of three or four. Stand them on end in the carton; never lay them flat.

Wrap cups and glasses individually and pack them rim down in the box. If items are particularly delicate, pack one box inside another.

Don't use newspaper to wrap fine china and other items that can't be easily washed. Newspaper ink smears easily.

Box stereo and computer equipment to prevent damage.

Pack pictures and mirrors in boxes. If you are concerned about damage, have these items professionally packed.

Check to see that caps are secure on toiletries, medicines, laundry soap.

As you pack small boxes, move them into a staging area such as the living room or the garage. This makes moving day progress faster.

Make sure a few hand tools are easily accessible. You may need them right away in your new house.

Upright file cabinets with drawers can be left full. Lateral file cabinets need to be emptied as do desks and credenzas.

Do not pack any flammable materials or aerosol products, including hair spray, shaving cream, deodorant, insecticides, cleaning products, spray paint, nail polish remover, bleach, lighter fluid, and motor oil. The temperature inside a closed moving van can reach 150 degrees, and these combustible items can trigger an explosion.

If you are moving your belongings into a storage unit, get a unit larger than you require. This way boxes can be stacked against each wall to leave an aisle down the middle for easier access to stored items.
Make sure your belongings are insured for an adequate amount, and carry enough cash to cover emergency situations during your move.
Links to other sites are provided as a matter of convenience. We don't necessarily endorse what you may find there.
Contact your Legacy Realty agent for help finding the professional you are looking for.